Let's start with the big one then, eh?  The one everyone — including the publisher — thought would be a good idea to spoil for themselves and everyone else going in (:sigh:)…
-  BATMAN INCORPORATED #8.
This issue picks up right where the last one left off: with Damien Wayne suited up as Robin, Grayson and Gordon facing a mob of indoctrinated Leviathan, and Bruce trapped in a safe at the bottom of a pool atop Wayne Tower.  If this scenario sounds familiar, it is… and Morrison played with the idea of Batman being trapped in a safe one too many times before last issue.  See, Talia knows he'll get out.  Eventually.  It's just what he does.  Her plan is to have him take enough to get out that he can't stop what's to transpire underneath him, in the corridors of his corporate headquarters.  What does transpire is insane.  I can't believe — after all the time he's spent molding him into such a likeable, cunning, loyal person — Morrison would have the gall to do this.  The big moment is handled well, especially the art.  This is some of the best art we've seen from Burnham on the title yet, at least those couple pages.  It is brutal.  It is colorful.  It is shocking.  But I have a sneaking suspicion Morrison is not done yet with that particular character.  On top of the big moment, we're getting imagery from all over M's run from the past 7-ish years: the girl Ellie who Batman gave a job at Wayne Ent., the ouroboro symbol, the Dick/Damien double punch, Ninja Man-Bats, there's even a bit of Black Glove.  If you're just interested in seeing the big moment though, and have not been following the run, please… just stick to Scott Snyder.
-  AVENGERS #4-6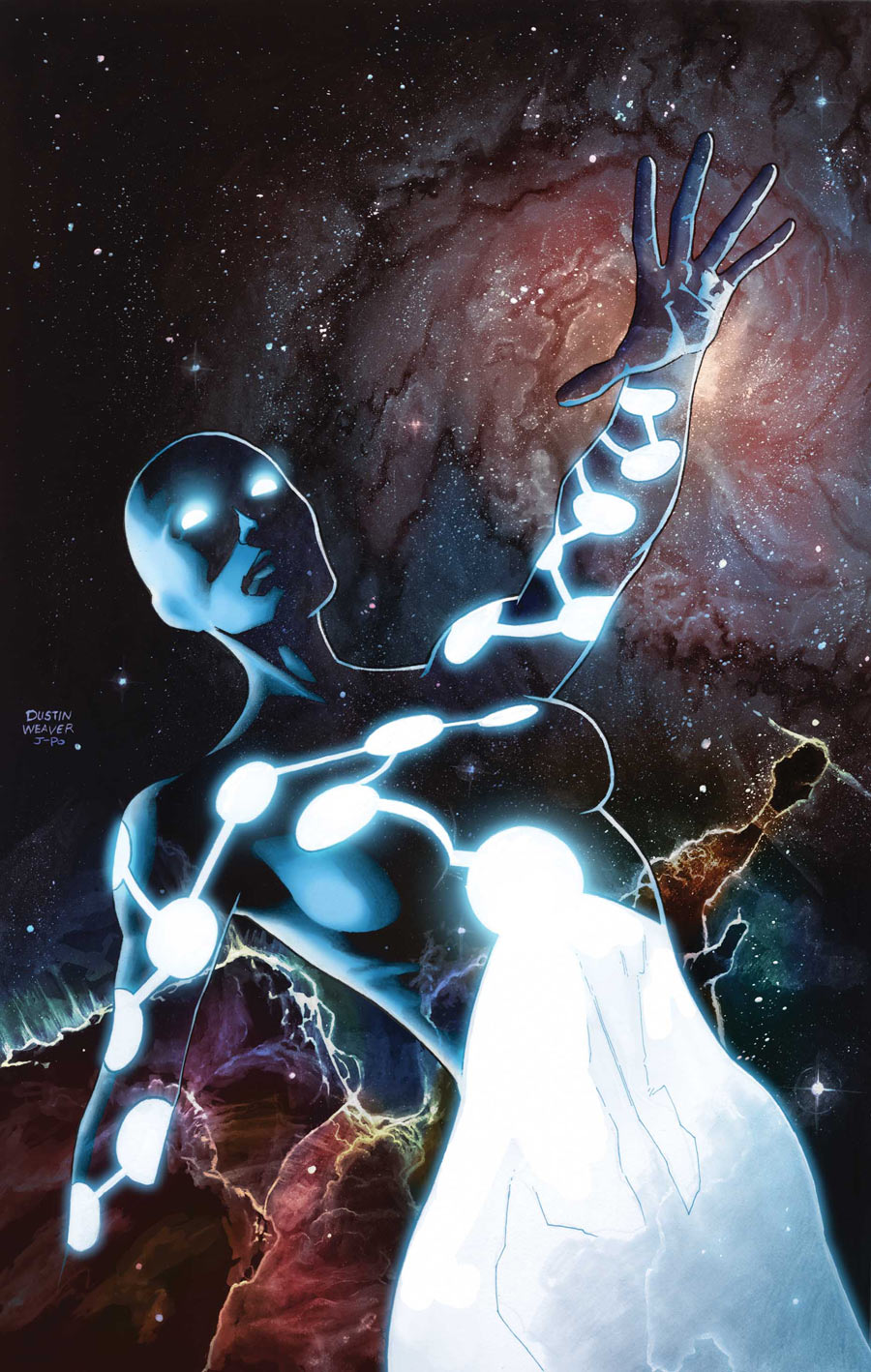 It's a little hard to review these as a whole.  In a way, each of these issues of Jonathan Hickman's iteration of The Avengers are actually stand-alone tales; introductory type one-offs that detail the rise of some of his more obscure team members (with overarching threads weaving throughout).  The first issue tells the wonderful, other-worldly story of Hyperion… a rather obscure character from Marvel's back-catalog.  This is apparently another version from another alternate Universe.  Hickman has been quoted as saying this character is very important to the long, three-year plan he has for his run on the title.  The second (#5) takes us back to Grant Morrison's run on New X-Men (ironically enough), which I actually just reread last month.  Another big-scope, outer-space tale of an Iowa farm girl discovering sentient technology, putting it on, and becoming the first human member of an Imperial guard of an alien race.  Another relative unknown from Marvel's back issues that Hickman would apparently like to use in his run.  Then we come to Tamera Devoux of number 6, a brand new character for Hickman's story.  We learn that Tamera was in a car crash and suffered amnesia, and lost her baby girl.  The Universe herself has possessed her.  When asked why, the Universe replies, "Because she is broken.  Because she is dying.  Just as I am."  The art on all three is handled by Adam Kubert, who I'm familiar with cause he opened Morrison's Batman run back in 2006.  He does wonderful work.  But these covers are making me crave some Dustin Weaver Avengers stuff.  Handled intelligently, as always from Hickman.  And the end of 6 sees the "White Event" at hand.  So things should pick back up here in 7.