-  John from Baroness posted a really great journal entry/message to fans on the band's website this week.  It talks about his rehabilitation after their harrowing bus accident in Europe, and his absolute need to make music again:
"i've tried to fill my weekly routine with as much physical therapy as possible but the truth is, PT is not fun, and its benefits come with a great deal of mental/physical/spiritual pain and struggle. furthermore, i believe am getting a touch of Stockholm syndrome when it comes to my doctors and therapists (the highlight of my week should NOT involve a clinic). music might be the best therapy i have right now. perhaps it's both the cause and the cure (the thought has crossed my mind); but i feel lost without it. Pete and i have just spent a long week surveying our musical wreckage and, surprisingly, we are quite well and intact. sure, there's some substantial obstacles to overcome before we write, record or perform any time soon; but we still have everything we need to get "back in" that particular "saddle again".
-  I'm no business major/economics major, but I would assume if your stock drops three months in a row leading up to Christmas/End of the Year you're in trouble.
-  WHY AM I JUST NOW DISCOVERING BARNABY WARD?!?  Holy holy: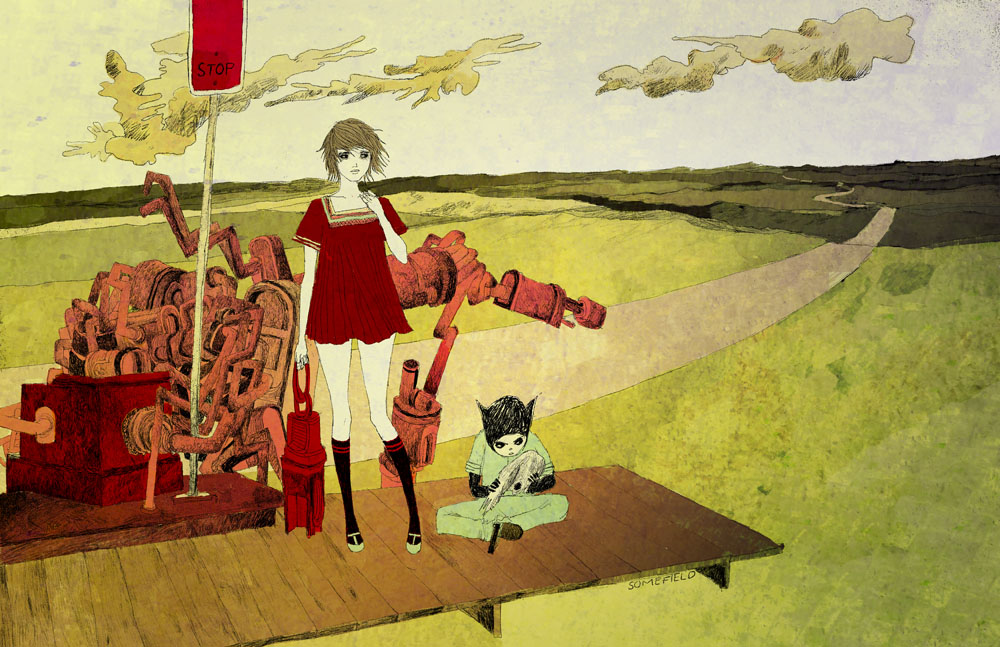 -  "Raise the Black Lantern"… The label I'm on — Black Lantern Music — has just released a 50 track compilation album from it's first slew of  releases.  It's wonderful.  There's so much good music and artists, I'm just glad I'm involved.  GO HERE to get the album.  Donations welcome.  This is the cover:
I'm taking a holiday break.  See you — anyone who reads this — soonish.
-Sonny