-  Joe Kubert passed away this weekend.  A true legend, Kubert inspired tons upon tons of artists (just look at Paul Pope's stuff).  He was 85, and still working.  RIP.  Here's an example: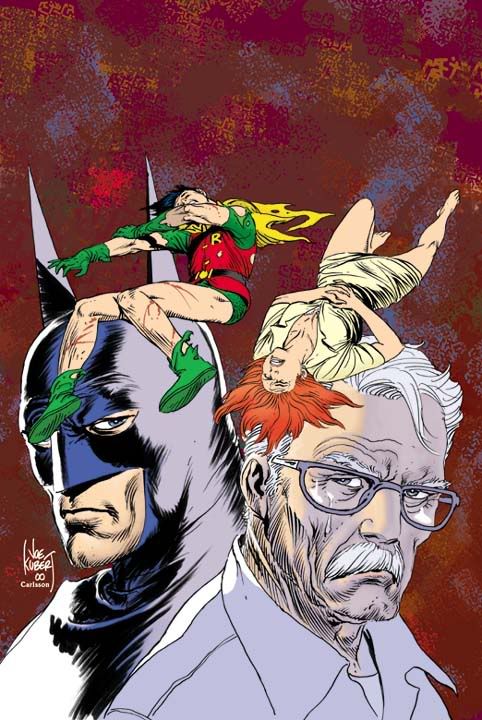 -  The rebels in Syria are certainly giving the government their hands full.  They may have shot down a fighter jet today.  The Syrian government is blaming "technical problems", which certainly could be true.
The rebel Free Syrian Army (FSA) say they shot a military aircraft down in the same area, near the Iraq border.

Experts who examined footage from the FSA of the downed plane say its camouflage and markings are consistent with those of a Syrian air force plane.  The pilot ejected and a search is now under way to find him, according to state media.  The plane had been on a "routine training mission", according to state-run news agency Sana.

The aircraft shown in the video is a MiG-23 ground attack aircraft, a type first delivered to Syria by the Soviet Union in 1973. In the current fighting, the jets are reported to have been used in July in the bombing of targets in and around Aleppo. It is not clear from the video exactly what brought the aircraft down.

However, if it was lost due to hostile action, this would be a first, indicating that the rebels do have a basic anti-aircraft capability. The government's air power has not been a decisive factor in this conflict so far. But the loss of the aircraft gives the rebels an important propaganda victory.
Disgustingly, the rebels filmed themselves recently executing three government soldiers and throwing them off a rooftop in Aleppo recently.  One thing that always gets lost in these types of things is the people.  Hopefully it's over soon, be it the rebellion is squashed out or the government is overthrown, cause what the hell do you do if you've got an apartment in Aleppo?  You try to tear down a fence to Jordan just to get out.
-  If you're a music fan, I strongly recommend keeping an eye on AllMusic's Editor's Choice list.  They post music from all genres, they deem the best, from the last few months.  You may run into stuff you don't like.  But that's because the staff is honest and fair in their selections.  They aren't cherry picking what they know some pre-defined traffic will enjoy, like a lot of other music blogs.  In this sense, they are trusting the visitor to make up their own mind, it's refreshing in these times.  Right now, for example, there's lots of classical up there.
-Sonny