So I really didn't get into as much music as I probably should have in 2011, but I say that every year.  Some of my favorite Electronic albums though were:
-  Mexicans With Guns:  Ceremony
Just the right mixture of Electronic wobbliness and beat-wielding.  From the opening track, which plods along like a tribal ceremony south of the border, to the vocoded Sasha Perera track, to the shiftiness of "Dame Lo", to the Freddie Gibbs appearance proving Mexicans With Guns' ability to produce hip-hop, this is a very versatile disc not lacking in cohesiveness.  It should be interesting to see where the suit and tie wearing luchador will go from here.
-  Biosphere: N-Plants
Oddly enough, this was my first real go round with Biosphere, although I had heard of them previously.  "N-Plants" is hard to dislike: it knows what it does best and it applies what it does best, without over-stating.  It runs as an album, no doubt… but it is accessible to a point.  It wouldn't be obscene to take a favorite track and add it to a playlist/DJ set (most likely titled "Elemental Variation", or something along those lines).  Plus, there's some good experimentation with time signatures and the like.
-  Thievery Corporation: Culture of Fear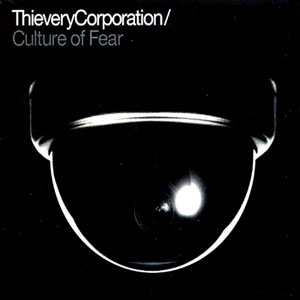 I'm sure there are those genre-purists out there who would argue with slipping "Culture of Fear" under the Electronic-umbrella… but I'm not really sure what else to call it.  The beats are inspired by all sorts of genres (dub [NOT dubstep; there's a massive difference], hip-hop, jazz, ambient, etc), but the one prevailing trait is the excellent back-and-forth between these two guys.  That and loops.  Lots of loops.  And no, I'm not only including this because of the fucking awesome Mr. Lif appearance on the title track.  Although, it certainly doesn't hurt.
-  Gardens & Villa: Gardens & Villa
The prevailing argument against the debut from this California Electronic band is that the music is too meandering and unfocused to be good.  That's what I read from places like Pitchfork and Stereogum and all that shit in 2011.  They're right in a sense, it is meandering, but that is what makes it good.  In an era of Foster The People tearing up the charts and playing stadiums, and the many, many pop-oriented Electronic bands of the day, an album that is meandering and slow moving is just the right thing.  It sets them apart from the rest.
-  DJ Shadow: The Less You Know, The Better
It will not get much more genre-mashed than DJ Shadow's follow up to 2006′s "The Outsider".  Yes, some tracks are better than others; but every single track has a role to play in this 16 song exercise of crate digging.  It goes from grimey, sticky Industrial to straight Soul to Heavy Metal and back again, all with that classic, MPC based, DJ Shadow feel that's been his calling card since his brilliant debut.  On top of that, the 8th song "Enemy Lines" has got to be one of my favorite single tracks of 2011.  So that helps.
-  Oneohtrix Point Never: Replica
"Replica" has gotten arguably too much love.  It's getting a mention here because I respect the hell out of it for the brash experimentation that's going on in terms of sampling.  If you haven't sat down and listened to this, here's an idea of what you will hear:  samples of unconnected songs (in every way: melodically, rhythmically, aesthetically) looped one after the other with no sense of rhyme or reason seemingly, creating these unmistakably unique songs that get deep inside your brain and pick away at everything you think you know about music.  See: "Power of Persuasion".  Like I said, I can respect that.
-Sonny